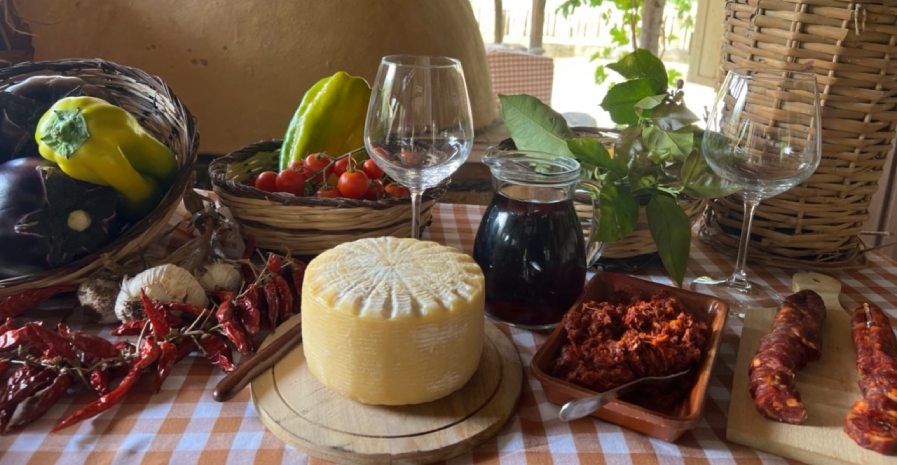 Our most popular cooking adventure in Calabria
In Italy Tours invites you to join us for our most authentic cooking tour to date – a day set on 3.5 acres of flourishing vineyards and gardens in the rolling hills above Tropea. You'll enter as a guest and leave as part of the family after a day of cooking and feasting on made-from-scratch Calabrese cuisine with our hosts and dear friends, Laura and Daniele.
We launched our cooking classes in 2012 and they have remained to be our best food experience to date. Laura will teach you to make recipes handed down from generation to generation – all using ripe, organic vegetables and fruits, fresh seafood and farm raised meats including fresh ingredients produced straight from their farm.
From Garden to Table
Your gastronomic journey will include a walk in the family's garden where you'll find an abundance of Tropea's famous red onions, vine-ripe tomatoes and gorgeous violet eggplants ready to be hand-picked by you for your Calabrian cooking lesson. You'll sample organic honeys made on the farm, and handpick fresh figs, sweet peaches and plums straight from the tree.
Daniele will show you around the expansive olive groves from which he produces his own olive oil and tour you through lush vineyards dripping with grapes used to make his homemade wines. You will have the chance to pick and taste seasonal fruits from his trees which admiring the lush and vibrant surroundings of the agriturismo.
Cooking Calabrese from farm to table
Laura and Daniele will include you as family as they teach you recipes as true to Calabria as they are.
You'll learn to make handmade pasta, made-from-scratch sauces and an array of savory meat and seafood dishes depending on what is fresh on the day. Seasonal vegetables will also be on the menu. Traditional Calabrian sweets are also included with local liquors home made by Laura and her family.
A Calabrian Feast
After your cooking class, you'll enjoy your feast in authentic Calabrese style at a beautifully set table under vineyards. Savor the robust flavors of local and DOC red and white wines, some of which are produced straight from the vineyards on the family farm.
Not only is this the ultimate food experience, it is a chance to be with authentic local people of Calabria and experience the 'dolce vita' with them.
Contact us for pricing information.
Price Includes:
Transport to and from Tropea. If you are staying elsewhere we can arrange a car for return fare at an extra charge.
Tour of Laura and Daniele's farm, garden, vineyard and olive groves Hands-on cooking class.
Sampling of local cheeses and salamis with wine during class English speaking guide.
Full course feast to share after class including local and DOC wines, dessert and homemade liquors.
We offer cooking classes during the day or in the late afternoons depending on availability.
Pick up time is at 10:30 am from Tropea for our day classes and 5.30 pm for our evening classes.
Private transfer is included but if staying outside of Tropea an extra fee is required. We offer meat, fish or vegetarian menus and can cater to any food allergies also.
Contact us for more information or to book a cooking class.
Contact us for pricing and availability.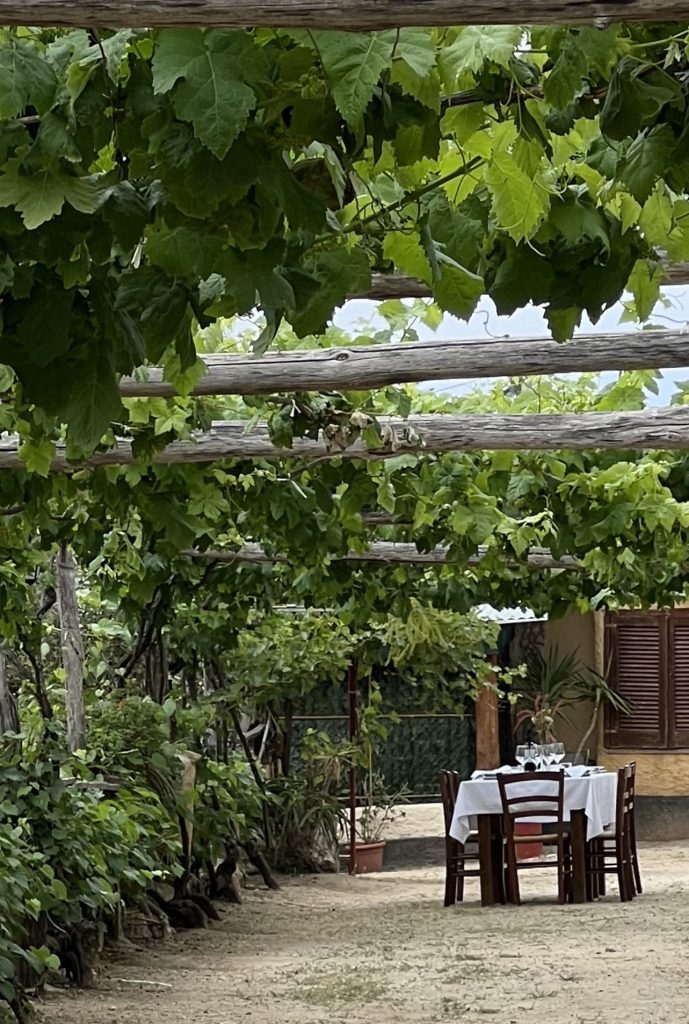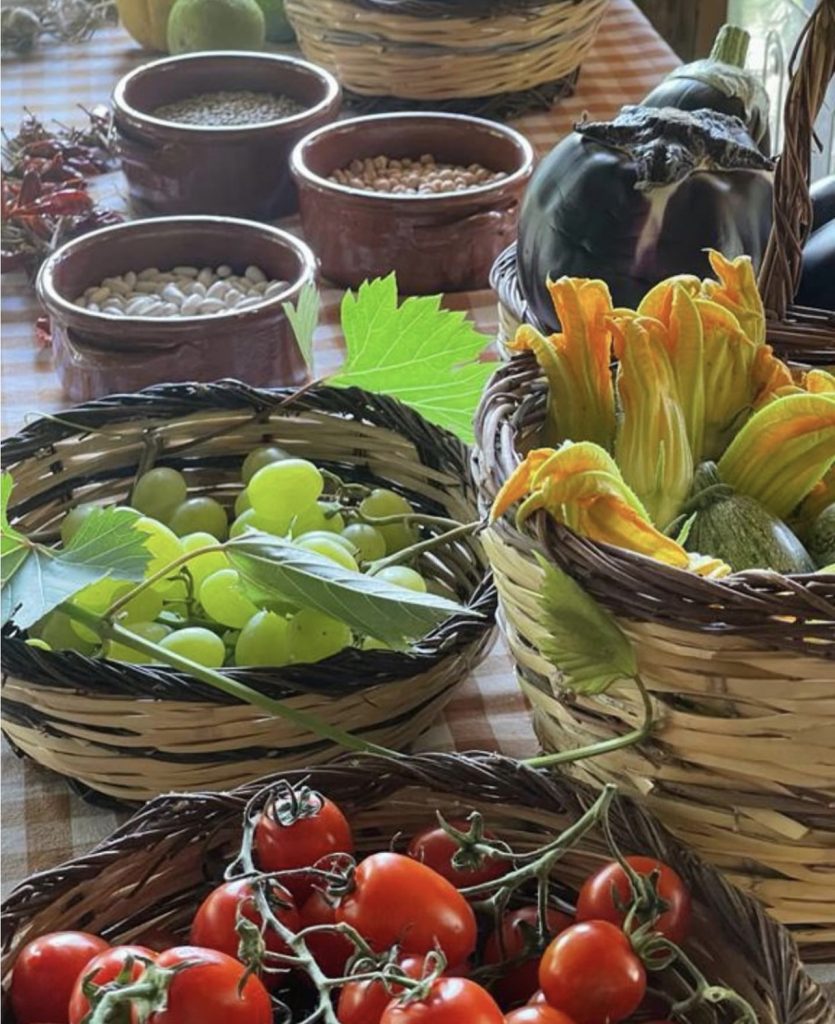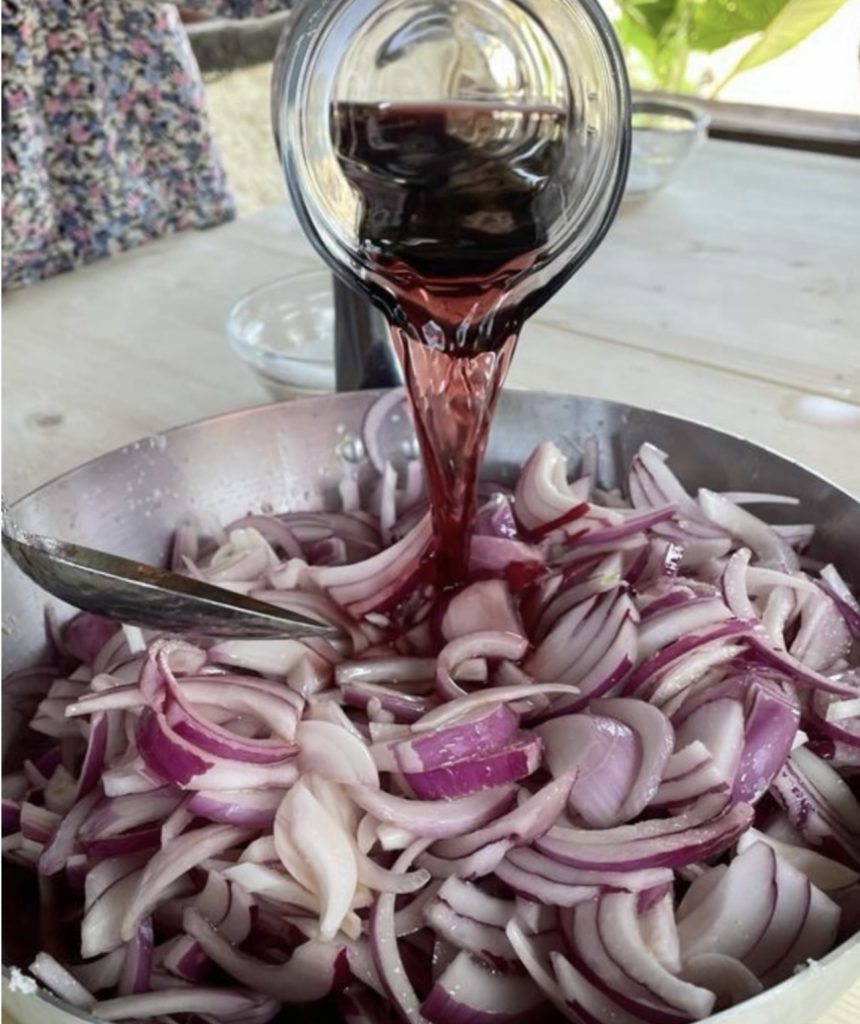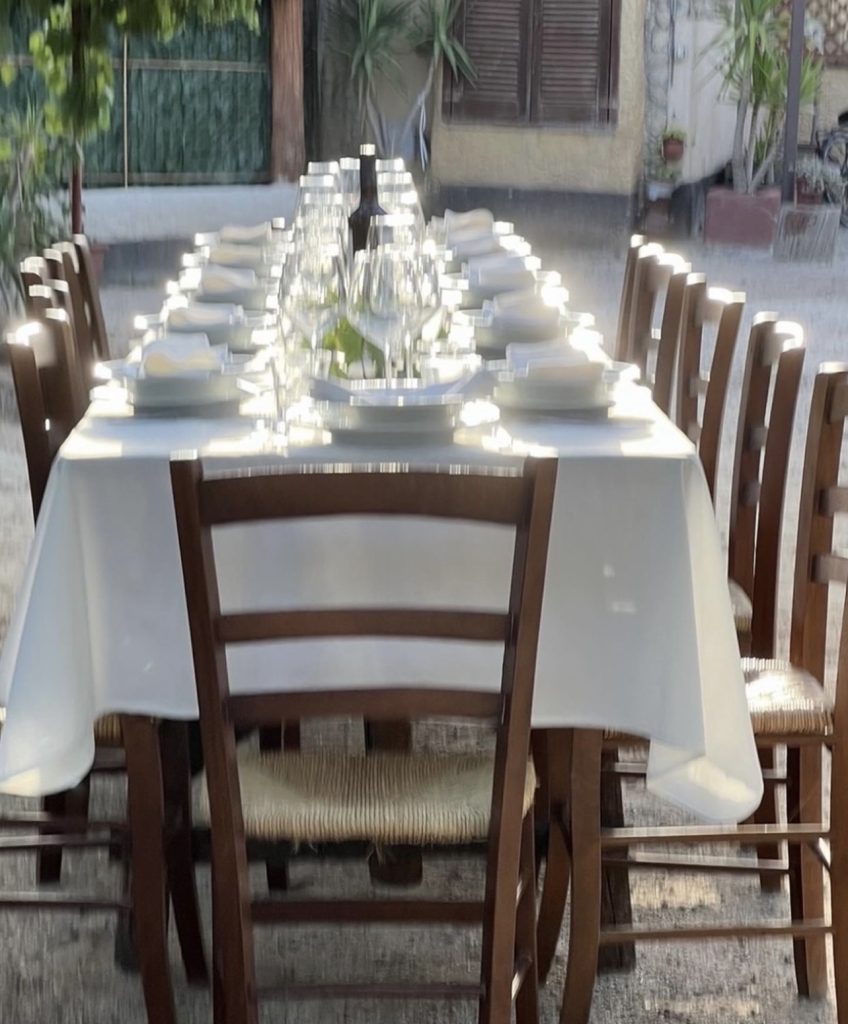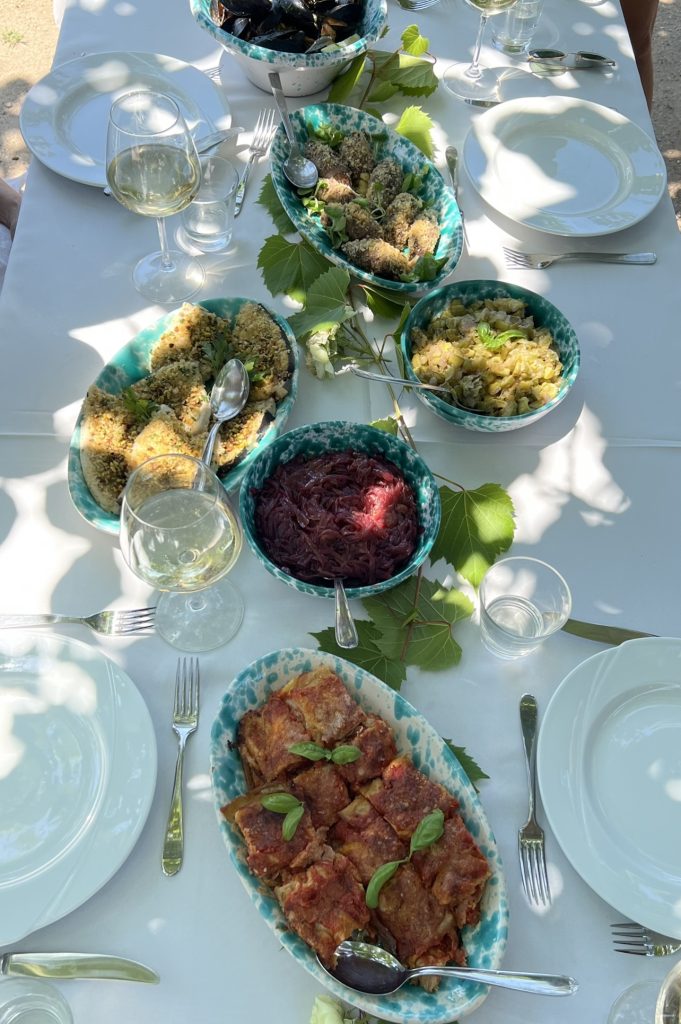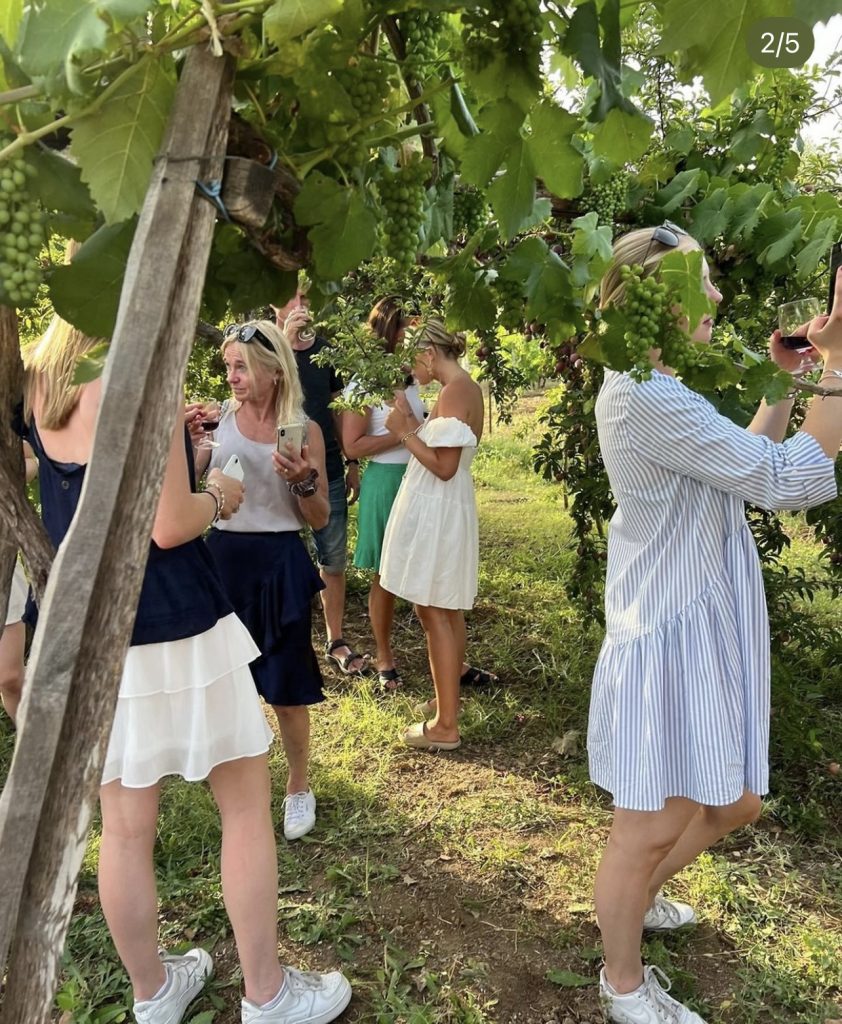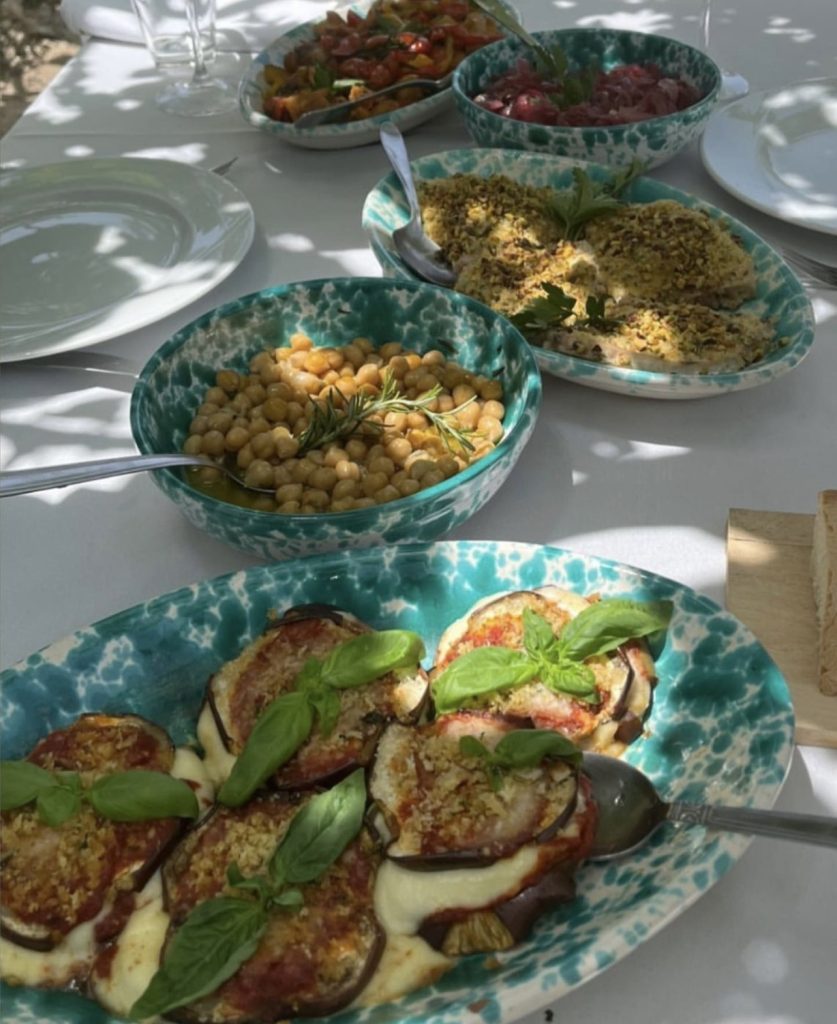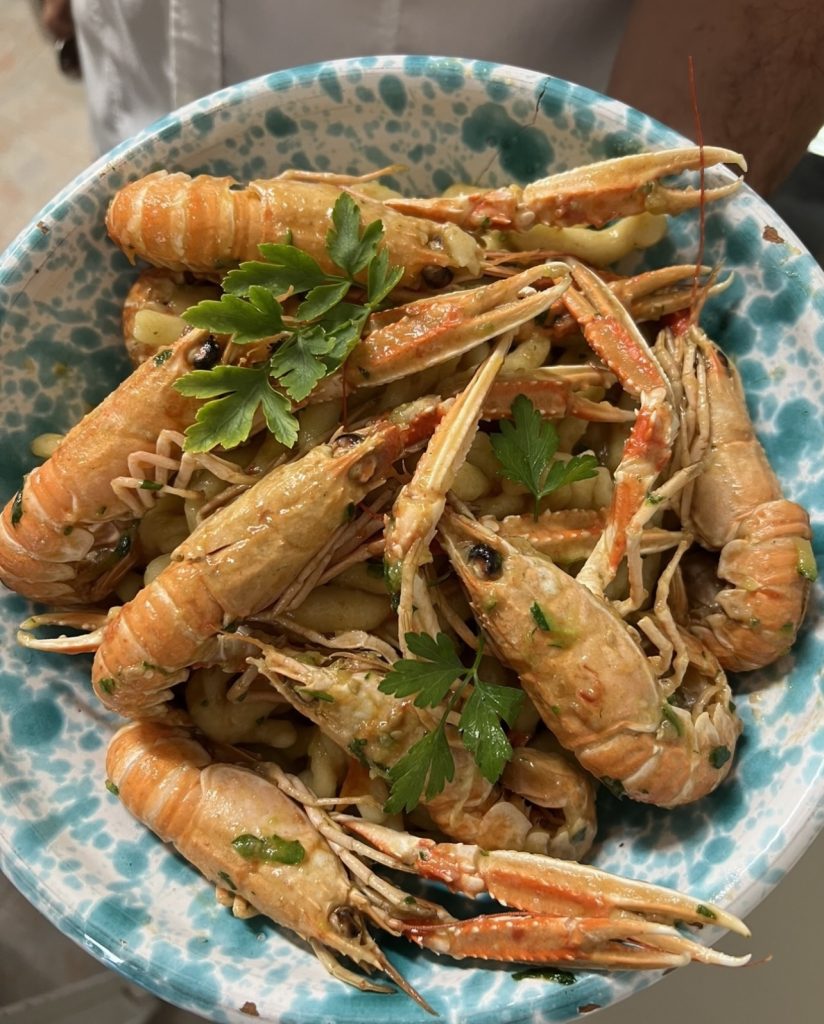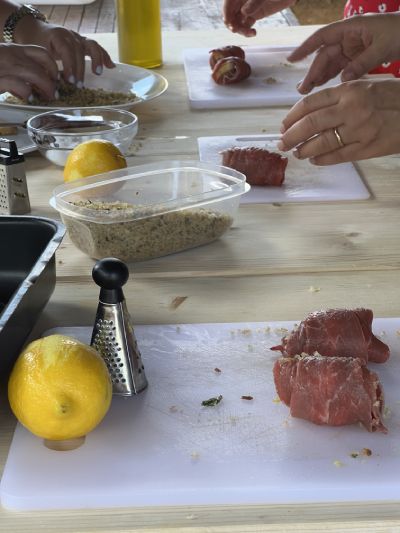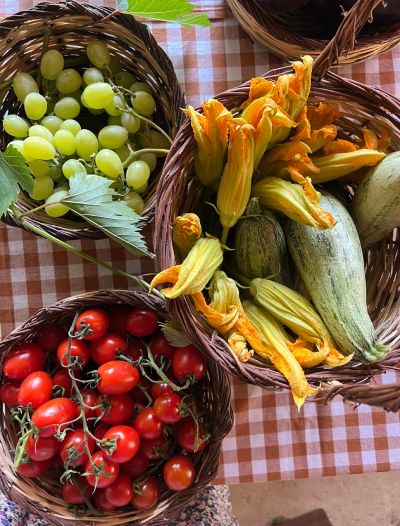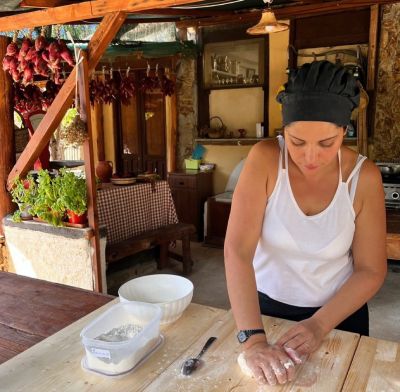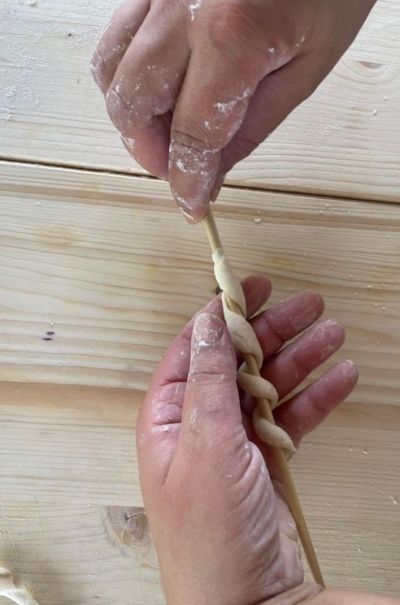 Cooking Class in Tropea Gallery